Tokyo University of Social Welfare TOP > International Exchange



International Exchange



Nurturing Young People with Global Perspectives

TUSW organizes short-term study abroad programs in the United States, China, and Korea, aiming to nurture young people with global perspectives. It is open to all students who wish to participate. While staying in the United States, the center of the world that sets the global standard, or China, which continues its economic growth at an amazing pace, or Korea, a neighboring country with close connections, students would interact with various people and experience diverse days. Through experiencing a foreign culture, participants would be able to significantly broaden their perspectives. Participants stay in dormitories of distinguished universities of the world, such as Harvard University, Fordham University, Hainan Normal University, Shanghai Normal University, and Kyungdong University. Lectures are provided by local professors and translated into Japanese. Participants also visit various social welfare or childcare institutions. Through attending lectures and visiting institutions, participants would be able to learn about the current practice in health care, social welfare, and education, and acquire theory and practice of social welfare. In all programs, local students who speak Japanese would assist the participants in enjoying the campus life in a foreign country. In addition to organizing study abroad courses, TUSW also admits many international students.


Summer Program in the United States
Study Health Care and Social Welfare in the United States at Harvard and Fordham Universities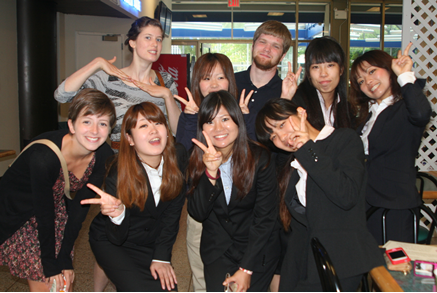 Staying in dormitories of Harvard University and Fordham University, participating students receive special lectures delivered by American welfare specialists and graduate school professors and visit hospitals and welfare facilities. Being exposed to advanced theories and practices of social welfare in the United States, students would be able to broaden their perspectives and acquire through experience

"

social welfare at work,

"

which would help them in the future when they work as welfare specialists.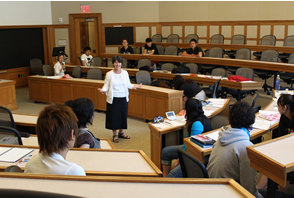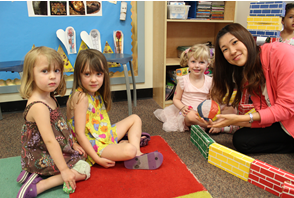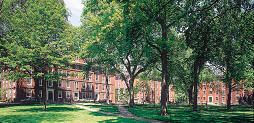 HARVARD UNIVERSITY(approximately 2 weeks)



Harvard University is a renowned university that has 374 years of history and it is needless to say that it is one of the most prestigious universities in the world. Many of its graduates take leading roles in various fields across the world. At Harvard Campus in Cambridge, situated near Boston, one can observe a typical campus life in the United States.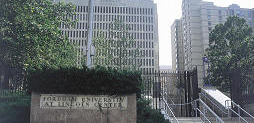 FORDHAM UNIVERSITY(approximately 2 weeks)



Fordham University is a renowned university that has 169 years of history and belongs to the Jesuit order of Roman Catholic Church. The Graduate School of Social Service is considered one of the best among 130 universities in the United States that have graduate schools in the field of social welfare. The campus is located in the center of New York City.
International Exchange in Korea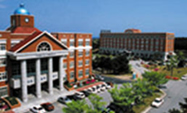 Study at a Beautiful Campus in Sokcho, the Renowned Resort in the North East

Sokcho City in Gangwon Provice is surrounded by the Sea of Japan and the Sorak-san Mountains and is considered to be one of the most popular resorts in Korea. Participants stay at Kyungdong University, which has a beautiful campus surrounded by a scenic environment, to learn Korean language and interact with Korean students. Participants can also enjoy sightseeing in Sokcho and Seoul during the stay of eight days.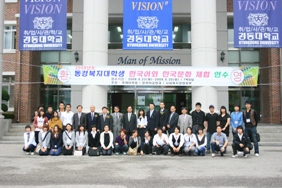 International Exchange in China





Experience the traditional Chinese medical science and feel the great development of China!



Blue sky and sea, white beach. "Il Paradiso Del Sud-mare", Hainan Island. Hainan Island--the renowned resort located in the southern end of China, has an urbanizing city with many tall buildings, and also warm weather through the year as a new tourist resort. Participants of this tour will study at Hainan Medical University, and they will have chance to even experience the anatomy practice. Besides, the participants will also have a chance to visit and look around the campus and university's affiliated hospital, enjoy sightseeing in Haiko, the largest city in the Island, and city of Wanning, which was the location of popular film in China.



Hainan Medical University



Hainan Medical University is the only national medical university in the Island, and was established in 1993. The University admitting more than 14,000 students offers educational programs from 19 departments and 27 majors, such as clinical medicine, Chinese medical science, international science of nursing, pharmacy, tropical and laboratory medical sciences, community hygiene, management and science.
International Exchange in Viet Nam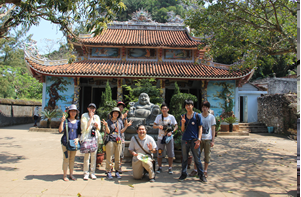 The beautiful old cities in Viet Nam- Hanoi, Da Nang and Ho Chi Minh.


Hanoi has long history as a capital city from 11centry. Da Nang is a port city which is one of the most popular resort in the country. Participants can acquire the international sense by communicating with local students. The largest city of Ho Chi Minh is growing economically  with energy. Participants can enjoy shopping and healthy Vietnam food at its old town, which has many historical buildings from Saigon era.



Universities to visit





Foreign Trade University


Foreign Trade University was established as a training university for foreign diplomacy and foreign trader in 1960. With the deep relationship with England, United States and Australia, the university students has more chance to study abroad. Thus, it is one of the most popular university in Viet Nam and difficult to enter. Many leaders in various fields such as foreign diplomats and politicians graduated this university.    


Dong A University


Dong A University is growing as a global university which is now affiliated with Europe, America, and Japan. The University offers wide range of studies such as IT, Economics and Sightseeing.


Da Nang University


Da Nang University is one of the top 5 leading universities in Vietnam. Many graduates support the country's development in fields such as academics, economy and education. The university is also known its global perspective with efforts in international contributions.



Educational institutions, autonomies for international exchange
Country

School Types

Name

Agreement date

China

University

Shenyang Normal University

2016/8/1

University

Luoyang Normal University

2015/12/22

University

Yangzhou University

2015/12/3

University

Tianjin University of Science and Technology

2011/6/11

University

Dalian Institute of Science and Technology

2011/6/8

University

Qingdao Binhai University

2011/6/16

--

Ministry of Civil Affairs Management Cadre Institute

2010/5/17

University

HaiNan Normal University

2006/2/10

--

Shanghai Institute of Tourism

2005/9/22

University

Anhui Sanlian University

2015/10/16

University

Inner Mongolia University

2015/12/10

University

College of Humanities & Science of Northeast Normal University

2016/4/1

--

Wuxi Bureau of Civil Administration

2015/12/11

Korea

University

Catholic University of Korea

2011/4/27

University

Kyungdong University

2006/6/29

Taiwan

University

Taiwan Shoufu University

2013/5/31

University

National University of Kaohsiung

2011/10/31

University

I-Shou University

2011/2/25

University

National Kaohsiung First University of Science and Technology

2015/5/14

University

Aletheia University

2016/5/23

High school

Kaohsiung Commercial High School

2016/5/14

High school

Cheng YI Senior High School

2016/5/14

High school

Shanghai Taiwanese Children School

2015/8/8

Vietnam

University

Hanoi University of Business and Technology

2011/12/21

University

Foreign Trade University

2011/12/11

University

Ho Chi Minh City University of Teacher Training

2011/12/21

University

Dong A University

2011/3/1

University

The University of Da Nang

2011/2/28

Cambodia

University

Cambodian Mekong University

2013/3/1

Mongolia

University

Orkhon Universiity

2015/10/13

(As of August 1, 2016)